Regular price
Sale price
$24.00 CAD
Unit price
per
Sale
Sold out
A sustainable alternative to skincare spatulas combined with holistic acupressure makes for this brilliant, zero-waste multi-tool. Not only does this easy-to-clean Rose Gold gal keep all of that dipping into jars especially sanitary, but her rounded end is designed specifically for applying products around your delicate eye area. Not to mention her serious acupressure prowess, the cooling sensation from her luxury zinc alloy body, and cute on-the-go abilities as a reusable facial tool! 
This tool is approximately 2.5 inches in length.
HOW TO USE:

As a spatula: Dip the flat spatula end into the jar, and dot skincare onto your face.

As an eye area applicator: Dip the rounded end into the jar, and dot the skincare around the eye area. Then use the same end to gently massage skincare into the eye area for enhancing product absorption while re-energizing the eye area— helping it look less fatigued.
As an acupressure tool: Using the rounded end, focus on areas of your face that feel tense. Typically that's the forehead, brow line, and jawline, but you may experience tension elsewhere, so be sure to work those areas, too. Apply gentle but firm pressure in these areas of stress until you feel a release of tension. Go easy!

As a facial massager: Using the flat spatula end, sweep in upward strokes for a gentle facial massage.

Care Tip: Keep your multi-tool clean by washing her with warm soap + water and drying after each use.

Made from 100% recyclable zinc alloy. Packaged in a recyclable paper envelope. Listing is for one tool.
*These statements have not been evaluated by the Food and Drug Administration. This product is not intended to diagnose, treat, cure, or prevent any disease.
Share
View full details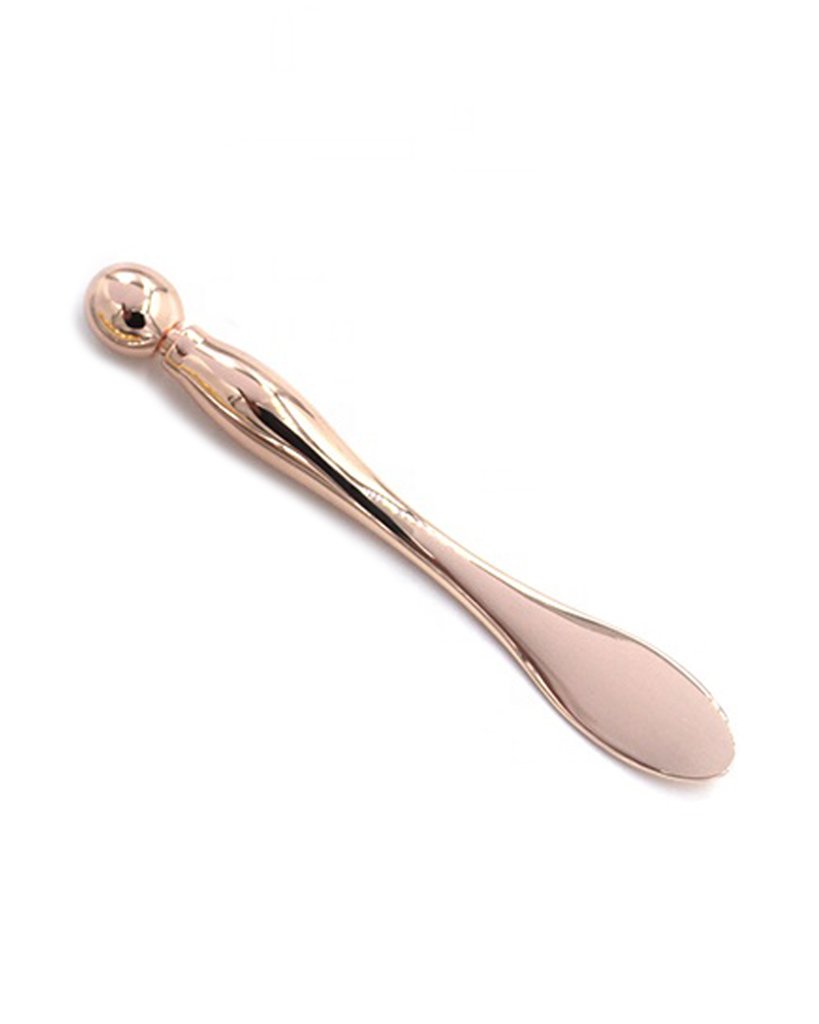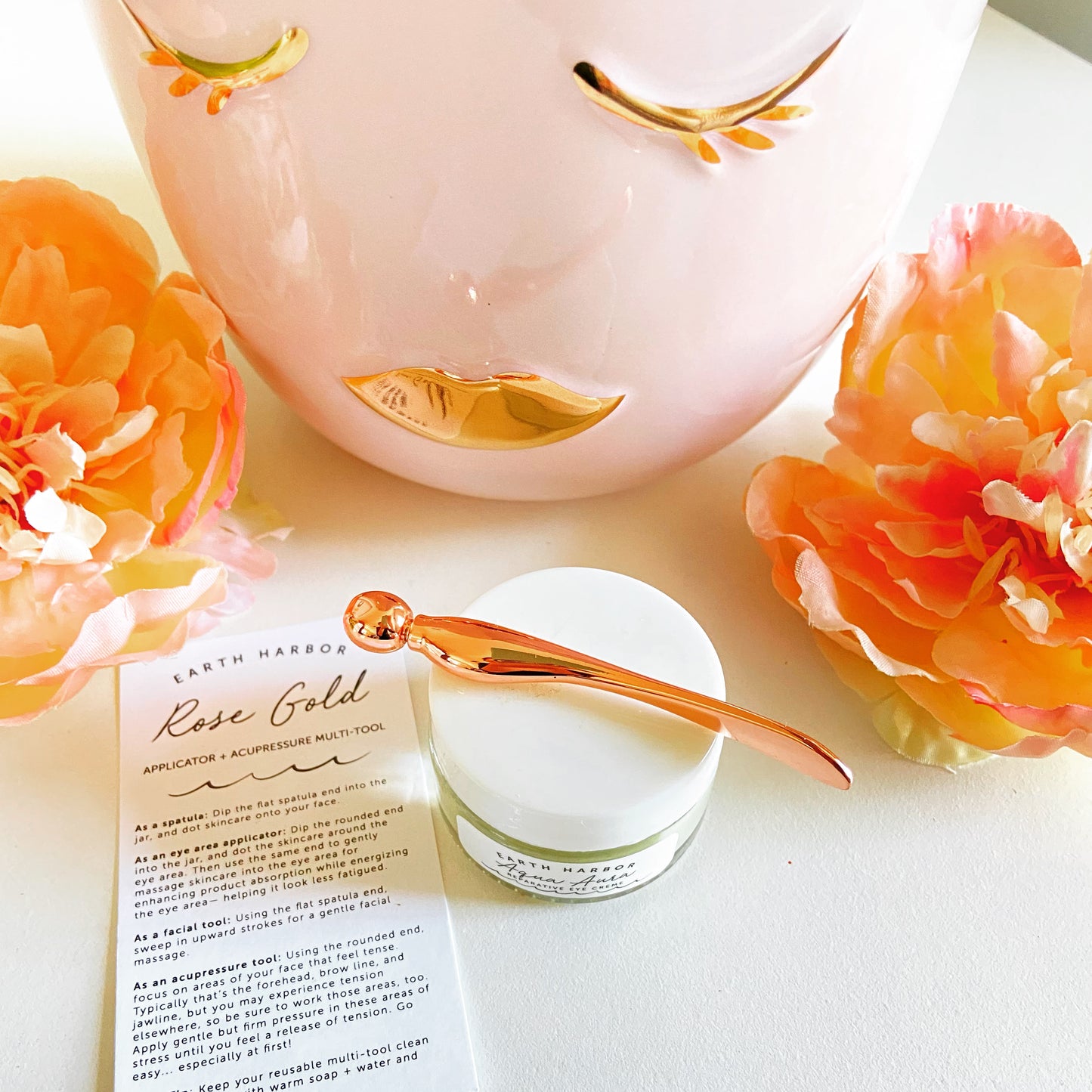 Love this tool
This quickly became my favorite facial tool & gift to give to my skincare lovers. It's beautiful, easy to use, clean, and I definitely feel it's improved the skin around the eyes. My under eyes are brighter and less baggy since using this to apply my eye gel and crème.
Multi-tasker
I love that this pulls double duty by scooping out balms/creams and pushing out lymph from the eye area. I find it very soothing as it brings much needed circulation to my under eye. This is one of my favorite skincare tools and I own several.